Please use the following filters to explore our news stories, articles and insights.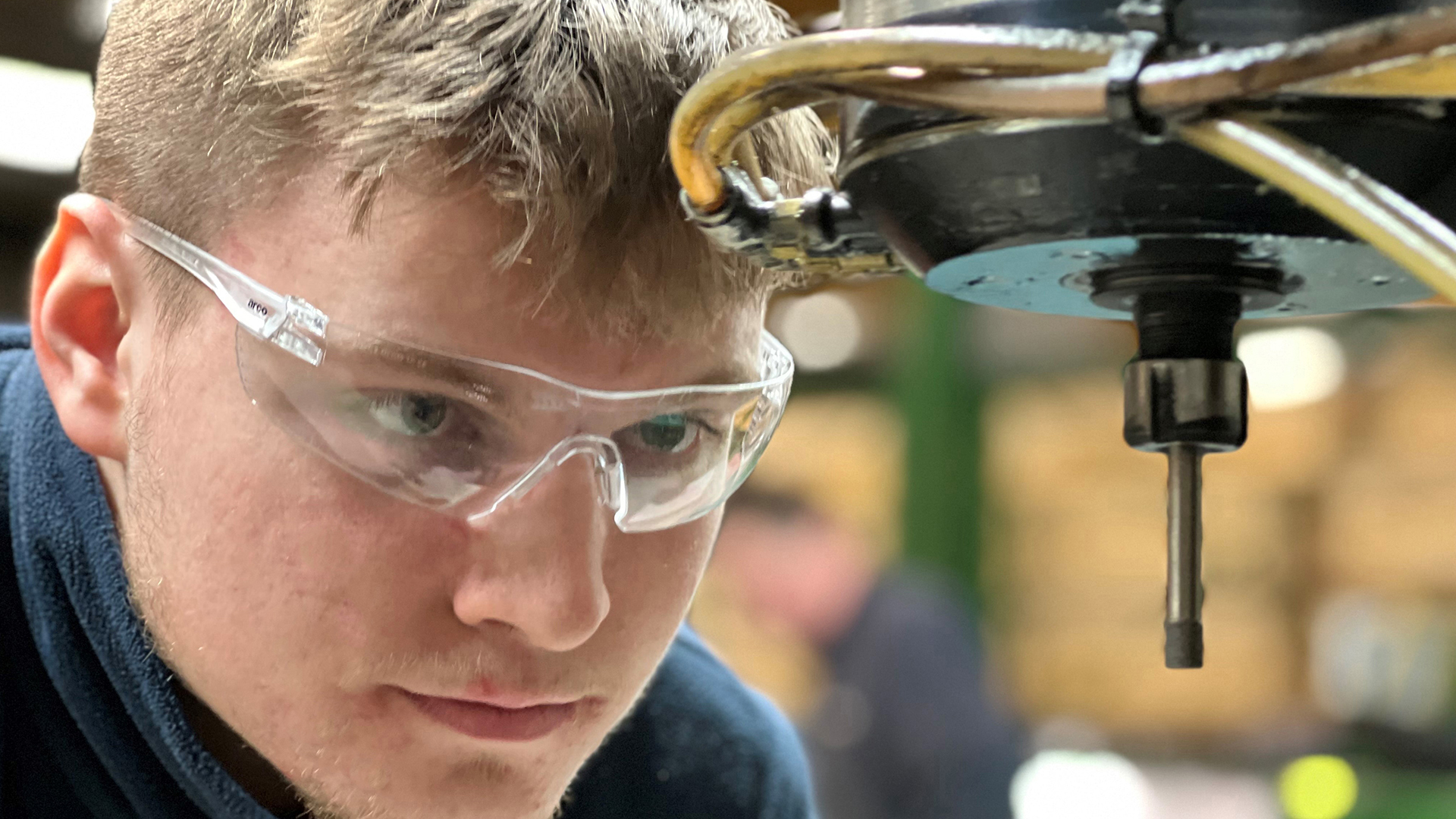 "I always wanted to be an engineer"
Enfield Tubes believe in the positive impact that apprenticeships make to individuals, businesses and the wider economy. Securing our future, we fully support the strengthening of our team using apprenticeships and the latest graduate from our programme, Jamie Shepherd, explains how he has developed the skills and knowledge required for a rewarding career.
"My apprenticeship at Enfield Tubes allowed me to transition from full-time education into the world of work by first starting out in a training school environment with regular visits from my manager and for me, out to the factory. Recently, on completion of my apprenticeship, I invited my training school instructor for a factory tour to show my appreciation for giving me such a good start in the industry. It was great to see how delighted he was with one of his young recruits continuing to enjoy the job.
Relocating full-time to the factory at Lillyhall, my subsequent development in the role allowed me independence and choice with expert training and guidance from an experienced engineer.
This pathway, over the past four years, has been challenging yet rewarding. It has not only taught me practical skills, but helped me to become more analytical and solve problems. It has also inspired me to become a better version of myself and make lasting friendships at work with people of all ages and backgrounds.
I have really enjoyed my apprenticeship and I continue to be challenged by the role of maintenance technician. From a young age, when many of my friends didn't know what they wanted to do, I always wanted to be an engineer. It's a great career and one where I keep learning every week".
Speaking after Jamie's graduation from the apprenticeship programme, Peter Kerr, Jamie's mentor and Engineering Manager of Enfield Tubes Ltd, said "Jamie came to us straight from school and right from the start showed a willingness to learn and a genuine interest in engineering. Because of his interest in the job, and his natural courtesy, Jamie has been easy to work with and passing on engineering skills has proved to be a rewarding experience.
It has been good to watch him progress and grow in confidence both in his technical ability and in his interactions with his colleagues. Now, at the end of his apprenticeship, he can look back on his achievement, and also look forward to developing his skills and engineering knowledge".