Effective, Durable
and Sustainable.
CuproBraze® Tubes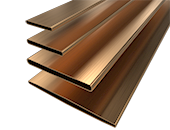 CuproBraze® tubes

Flat oval, HF seam welded

85/15 Brass Alloy CuZn15Fe0.8 UNS C66420 SM 2385

Heavy Duty Radiator Cores
CuproBraze® tubes offer all the performance benefits of brass and eliminates any fluxing stage for brazing. This makes CuproBraze® the environmental alternative for heavy duty applications.
CuproBraze® can quickly combine dimensional accuracy and control, for an exceptional tube-to-header fit, with high strength, thermal performance, durability and resistance to corrosion, including pitting corrosion from the coolant. CuproBraze® tubes deliver both a high production yield for our customers and a highly efficient heat exchanger for theirs.
A high temperature resistant alloy, the strength properties of CuproBraze® remain after brazing to give stronger joints when compared to other materials that will soften after exposure to elevated temperatures. This strength advantage also becomes more pronounced with an increased operating temperature.
These properties of CuproBraze® lend itself to engine cooling applications in heavy-duty machinery and for harsh environments. In such operating conditions sensitive to downtime, CuproBraze® tubes not only perform well but are also repairable in the field, should it be required and where access to service the machine would otherwise be limited.
Contact us to discover more about our high-quality, CuproBraze® tubes that can be custom designed and manufactured to your specification and/or drawing. With tooling available for hundreds of profiles we can quickly check to see if your requirements could be immediately produced. CuproBraze® technology is currently more niche than mainstream, so the strip is held for customer call-off and not typically, as standard stock.
---
Product capability and tooling availability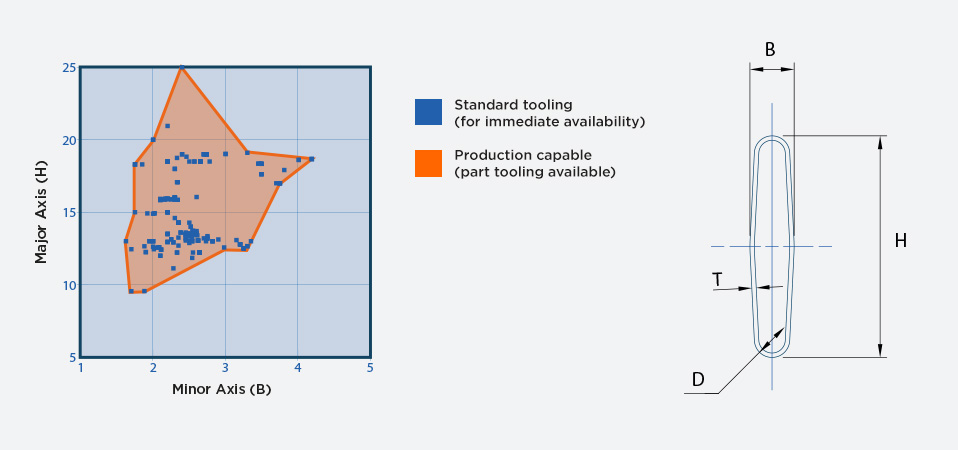 ---
Relative corrosion properties of CuproBraze® compared to other Copper Alloys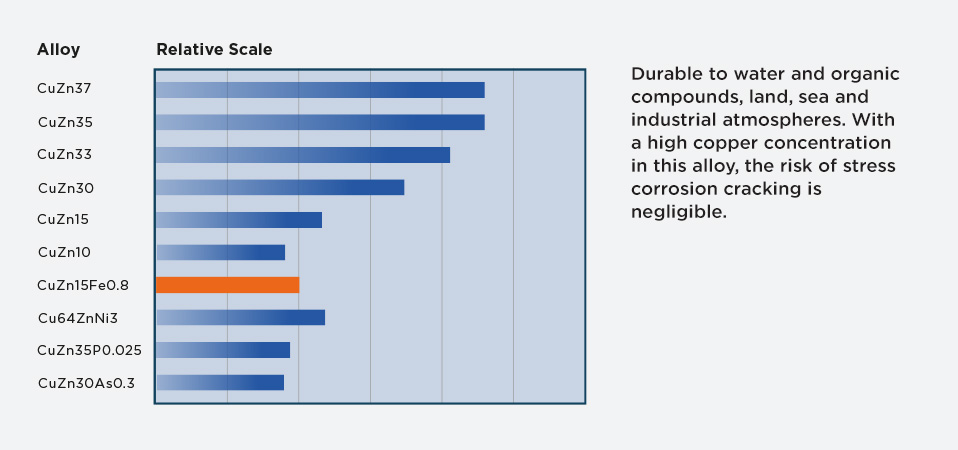 ---
Key Benefits
Environmentally friendly
High strength
Corrosion resistance
Size control
Lightweight (35-40% lighter than brass)
Thermal performance
Durability
Maintainability (can be repaired)
Applications
CuproBraze® from Enfield Tubes is used across a range of demanding on and off highway applications within a number of markets including:
Marine
Agricultural equipment
Trucks
Construction and mining
Bus
Locomotive
Industrial power generation