Built to Last,
Durable and Serviceable.
Solder Coated Brass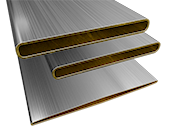 Solder coated brass tubes

Flat oval, HF seam welded

70/30 Arsenical Brass CuZn30As UNS C26130 EN CW707L

Heavy Duty Radiator Cores
Solder coated brass with its superior heat conductivity and durability continues to be the preferred solution from Enfield Tubes for heavy duty applications.
Combining dimensional accuracy and control, for an exceptional tube to header fit, with thermal performance, durability, corrosion resistance and maintainability to deliver both a high production yield for our customer and a highly efficient heat exchanger for theirs.
---
Standards Delivery Programme
Contact us to discover more about our high quality, solder coated brass tubes that can be custom designed and manufactured to your specification and/or drawing. With tooling available for hundreds of profiles we can quickly check to see if your requirements could be immediately produced. Alternatively, take a look at our standard range of tubes that are readily available, made-to-order based on strip in stock.
Standard range of tubes
Major Axis (Height

mm

)
Minor Axis (Belly

mm

)
End Radius (

mm

)
Thickness (

mm

)
Burst Pressure (

bar

min)
Drawing No.
12.22
2.64
2.51
0.127
104
302T127
13.25
2.75
2.60
0.120
91
E1578
13.40
2.51
2.39
0.127
97
328T127
13.40
2.51
2.39
0.178
138
328T178
13.40
2.51
2.39
0.200
156
328T200
13.40
2.51
2.39
0.230
181
328T230
13.50
2.60
2.45
0.127
96
331T127
13.50
2.60
2.45
0.152
116
331T152
13.52
2.50
2.19
0.127
97
411T127
13.52
2.50
2.19
0.152
117
411T152
13.60
2.38
2.20
0.152
116
407T152
14.28
2.50
2.25
0.165
121
412T165
15.92
2.20
2.00
0.152
101
318T152
19.00
2.70
2.50
0.152
84
E1025
Squareness 90° +/- 1.25°
Flatness 1mm in 500mm
Whether you require standard profiles or a completely custom tube specification, contact us today to see how we can help.
---
Product capability and tooling availability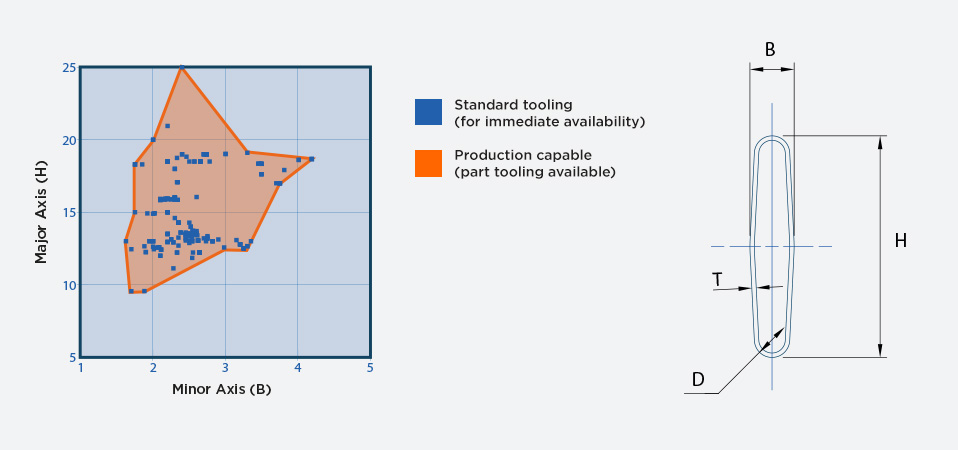 ---
Relative corrosion properties of Cartridge Brass compared to other Copper Alloys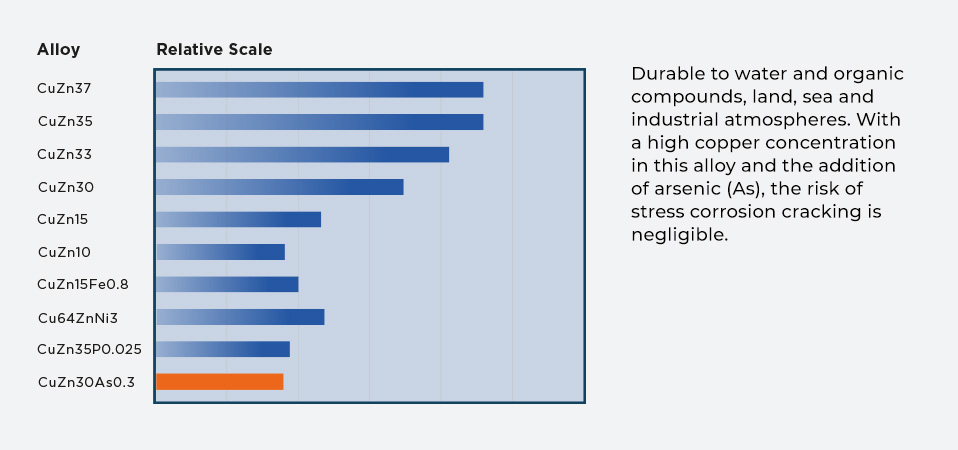 ---
Make the switch from Lockseam to Seam-welded
Moving to a seam welded tube is a small change with a big impact. From improved productivity and reduced waste to improved efficiency, durability and reliability of the heat exchanger in service. From low tech to high spec.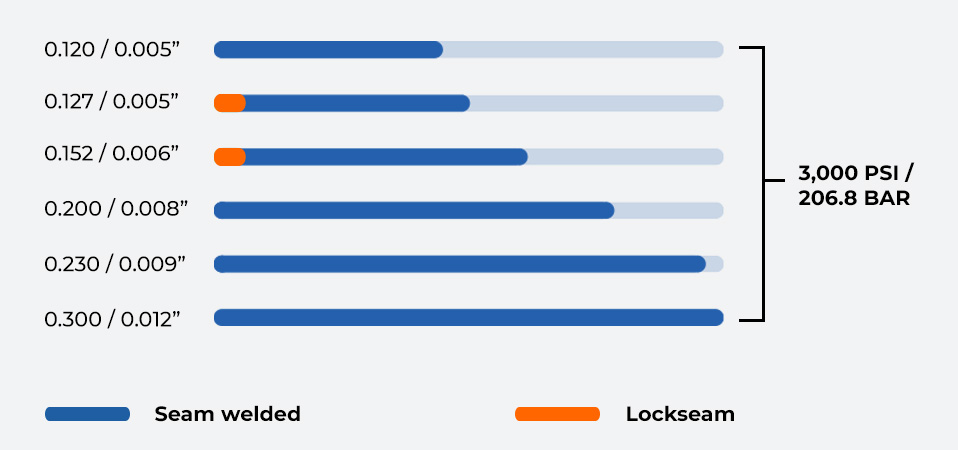 Seam welded
While a direct comparison between like thicknesses will yield an 800% increase in burst pressure, with some thicknesses not available as a lockseam tube, a 1400% increase in performance to 3,000psi can be achieved. The structural integrity of the weld is such that burst pressure tests always result in substrate failure. This is the best type of failure and indicates that the strength of weld is exactly right for the product.
Lockseam
With lockseam having a limited range of thicknesses available, a thinner gauge, seam welded tube could be substituted for the lockseam and still offer a c.580% increase in burst pressure and a 5-6% increase in heat transfer through conduction.
With the folded join of a lockseam representing a weak point in the tube, burst pressure tests would typically, result in a failure at this point affecting the reliability and durability of the radiator in service.
---
Markets Served
Solder coated brass from Enfield Tubes is used worldwide for a number of demanding on and off highway applications within a number of markets including:
Agricultural equipment
Trucks
Construction and mining
Bus
Locomotive
Marine
Industrial power generation
Key Benefits
Size control
Lightweight
Thermal performance
Durability
Corrosion resistance
Maintainability (can be repaired)
---
With only minor differences on dimensional capability, we can also supply CuproBraze® that offers all the performance benefits of brass and eliminates any fluxing stage for brazing.